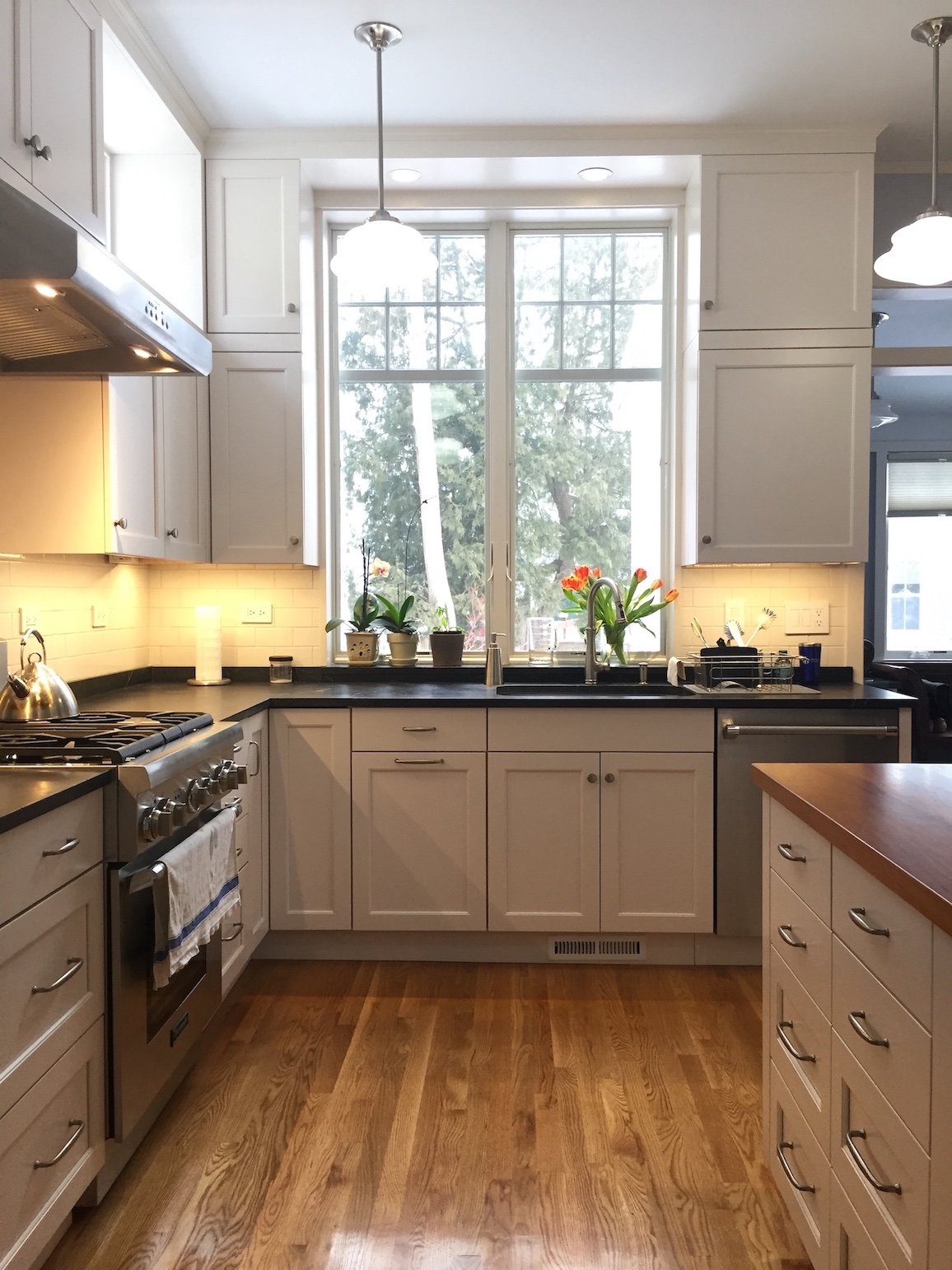 "From our first meeting through the final inspection, Olaf has been great to work with. It was a collaborative project from the outset as we redesigned our first floor space including moving the kitchen, taking out walls, and adding in a mudroom/study space within the original footprint. Olaf was thoroughly professional, paid attention to detail and quality as well as budget. He worked with our contractor addressing concerns as they arose, giving us his well thought out opinions when the contractor encountered issues during the demo and build phases. We worked with Olaf on the design phase for about a year and the project was completed within 7 months from the start of demolition to the final inspection. He coordinated the work flow and was instrumental in keeping us on track when we needed to finalize our selections for appliances, fixtures, and finishes, etc The process went so smoothly that we hired him again for an attic project we completed in the spring of 2018. We've had many compliments from friends and neighbors and even the city inspector on how well the renovations were designed. Olaf made these renovation projects much less stressful than they otherwise would have been. I highly recommend him for any project."
Rose Dieffenbach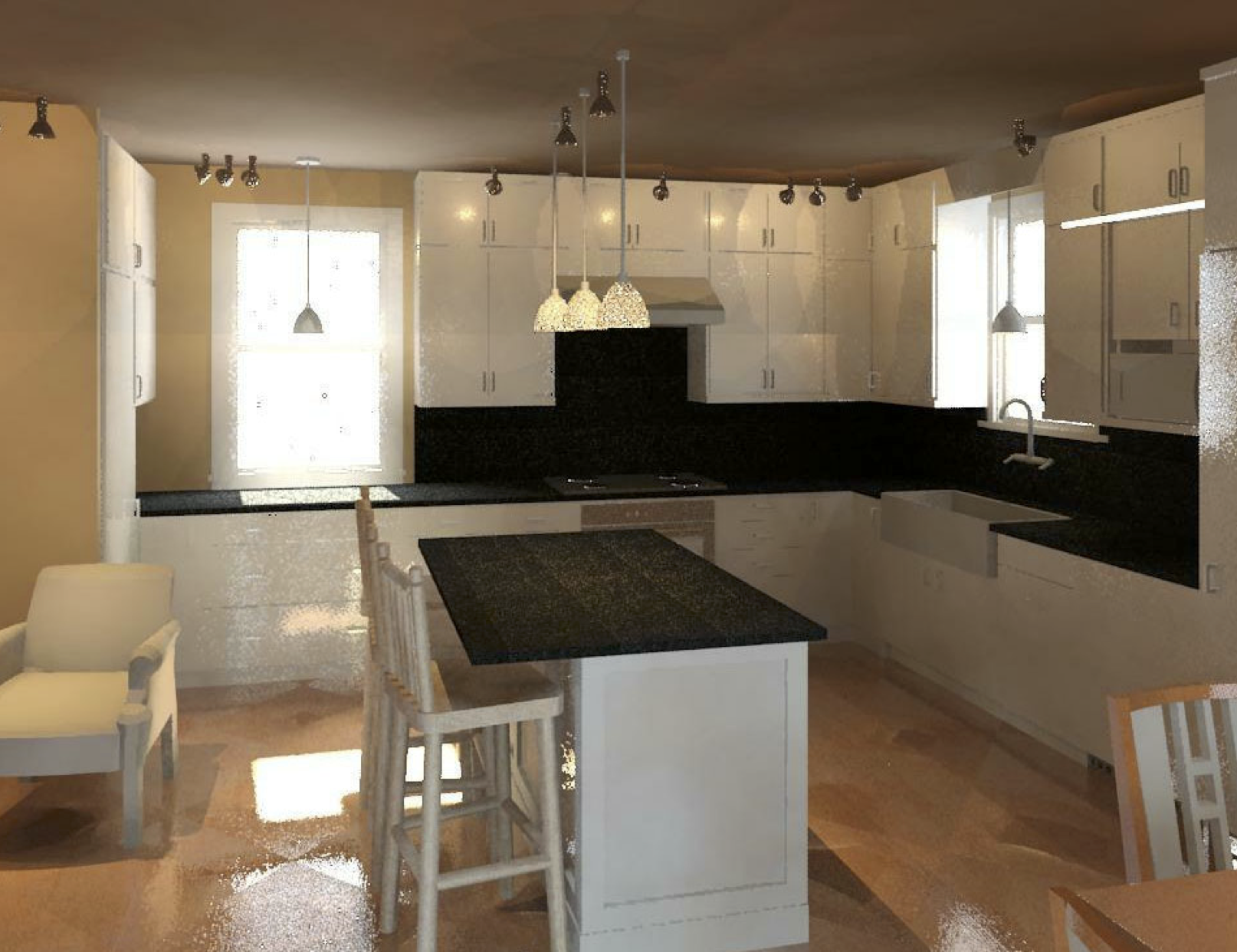 "Olaf is a pleasure to work with. He is thorough, detail-oriented, incredibly patient, responsive, and dedicated to understanding his clients' needs. He worked with us to plan and execute two projects (digging a basement under our house and renovation of our entire first floor and master bath) and stayed on top of every detail in both projects. He even worked with the contractor and lighting manufacturer for several years afterward to resolve a problem with the lighting system. We love our renovated home and still receive compliments on it even after 8+ years. Olaf's strength is thinking about function and helping people be realistic about which problems they can solve through design."
Alex Borns-Weil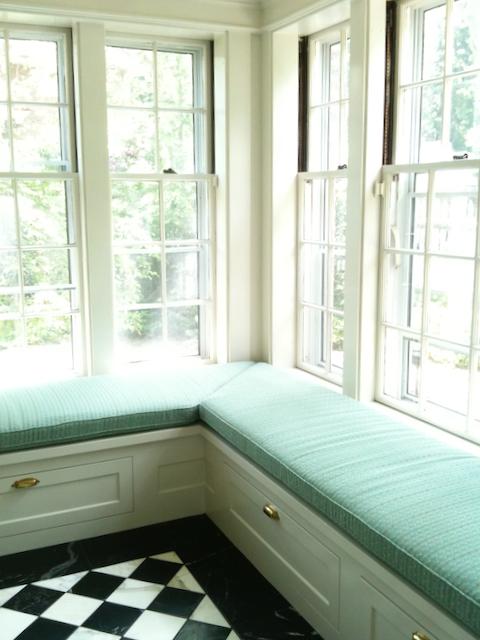 "We have known Olaf for the past 15 years and he has helped us renovate most of our house. He is very detail oriented, always has great ideas, listens carefully to what the client wants, and gives great design suggestions. He cares about the project as if he would be working on his own house. We are very happy with his work and we highly

recommend him!"
Silvina C.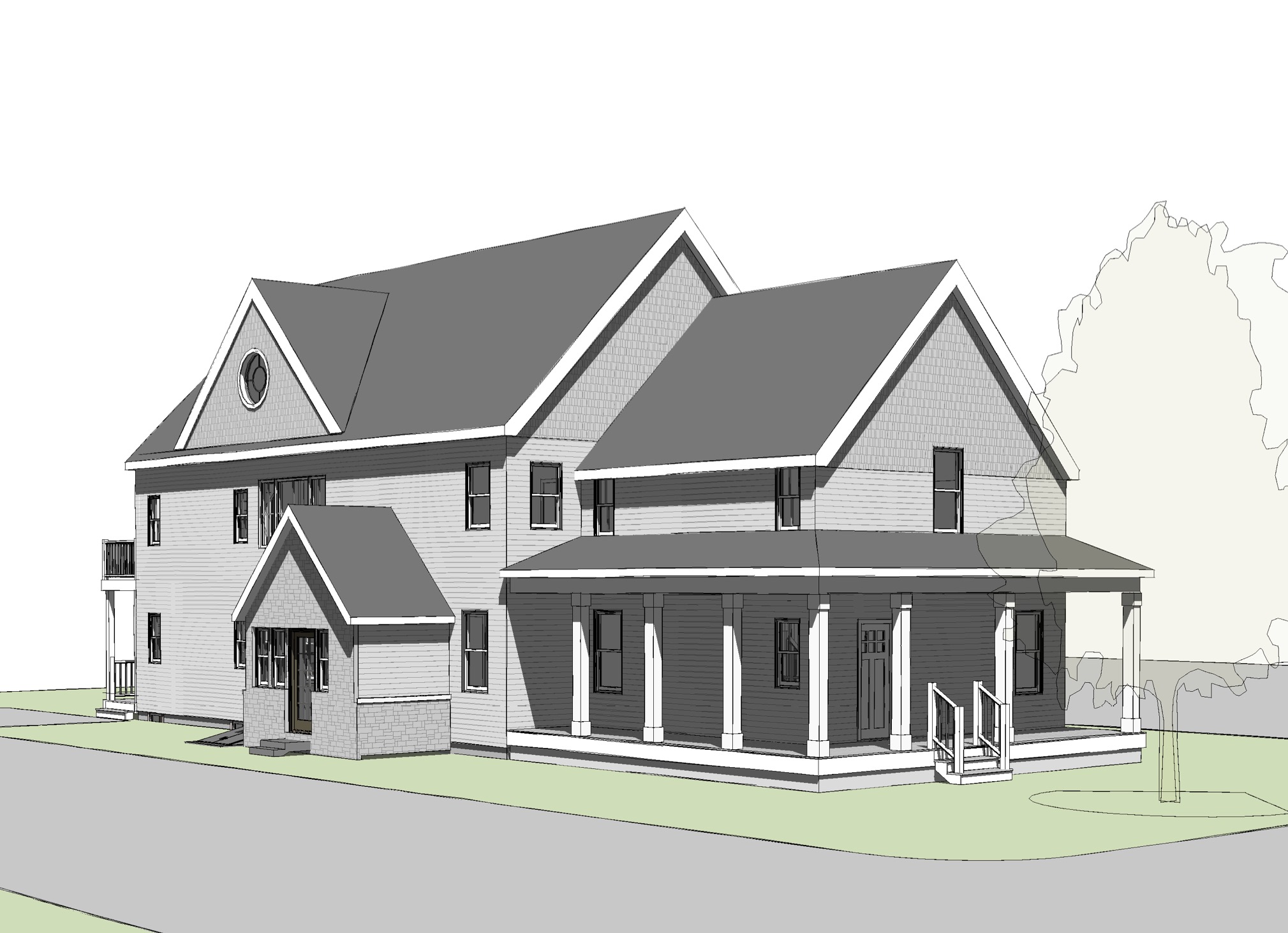 "So happy with the service and designs provided by Olaf! He was extremely professional and responsive through a difficult project. Can't imagine getting through it without his expertise. I would highly recommend Olaf for any project!"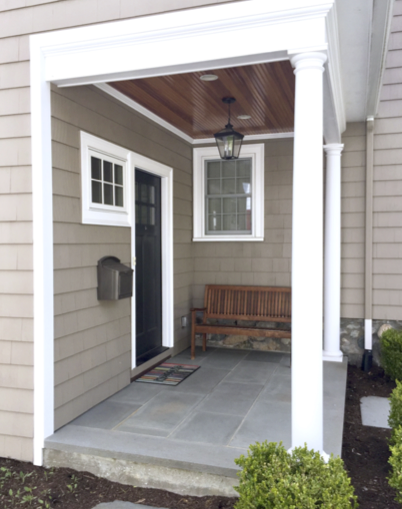 We have used Vollertsen Architecture twice in the last ten years. The first time was in late 2008. Olaf was hired as architect and construction manager for a major house addition and renovation that touched almost every room in the house, as well as adding a master bedroom, attached bathroom and mudroom/laundry room. We hired him again in 2015 as part of a refresh of the kitchen (which was not part of the 2008 work).

The first time we used Vollertsen Architecture they were selected from a small list of recommended local architects. We chose Olaf because we not only got along with him, but we also liked his process. He incorporated us into design decisions and documented them so we understood why we did what we did when questions arouse in the construction phase. The typical second guessing was avoided - which was a big load off our shoulders. In interviewing some of the larger firms, it seemed they had their own internal design process, which really didn't involve the owner. We also used Olaf for construction management. This proved to be very helpful, keeping us out of the middle of contractor problems. It was money well spent.

The second time we used Vollertsen Architecture was for a small kitchen and family room refresh. Utilizing existing and a limited amount of new cabinetry we were able to completely change the functionality of our kitchen. Because this was a smaller five figure project we were concerned we would not be able to find a qualified contractor. Thankfully Olaf was able to use his contacts to find someone amply qualified.

I would never undertake a major house construction project without an architect. We made the mistake of doing that on our first home construction project. While the contractor may have had good intentions, a good architect brings so much more to the table. We would (will) hire Olaf again if and when we have another project. We also have recommended Vollertsen Architecture to friends and acquaintances without hesitation.
Timothy Donnelly